Internal University Networks
Networking is important to us because the current challenges at the interfaces of the disciplines and scientific fields can only be solved in an interdisciplinary manner.
For this reason, we actively participate in various networks and committees: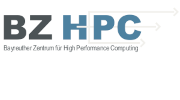 Bayreuth Centre for High Performance Computing (BZ.HPC)
The BZ.HPC bundles expertise and resources in the field of scientific high-performance computing. The chair as a member of the BZ.HPC participates with its research activities in the area of high-end software and hardware in the environment of HPC computing.
---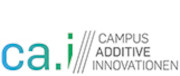 Campus Additive.Innovations (CA.I)
Within the Research Centre for Additive Innovations – Campus Additive Innovations (CA.I), experts, including members of the Engineering Design & CAD research group, network on the topic of additive innovations.

---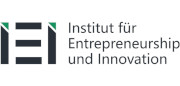 Institute of Entrepreneurship & Innovation! (IEI)
The chair is a member of the Institute for Entrepreneurship & Innovation at the University of Bayreuth and thereby supports the development of innovation and start-up skills of students and employees as well as start-ups and entrepreneurship in the region through teaching, research and transfer.
---