Networking is important to us because the current challenges at the interfaces of the disciplines and scientific fields can only be solved in an interdisciplinary manner.
For this reason, we actively participate in various networks and committees:
German Institute for Standardization (DIN)
Representatives of the research group participate in the standardization work in the following committees:
Standardization Committee "Materials Testing", Working Committee "Carbon Coatings and Ceramic Hard Coatings"
Standards Committee "Rolling and Plain Bearings", Working Committee "Load Ratings and Life"
Standards Committee "Characteristics lists and tool data exchange for tools, toolholders, clamping devices and machine tools"
Standards committee "Construction of 3D models based on features according to DIN 4000"
---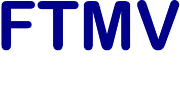 Fakultätentag für Maschinenbau und Verfahrenstechnik (FTMV)

Prof. Dr.-Ing. Stephan Tremmel represents the University of Bayreuth's Faculty of Engineering Science in the FTMV. Within the association, common interests of the member faculties in matters of teaching, research and academic self-government as well as in higher education policy issues affecting the member faculties are dealt with.
---
Drive Technology Research Association (FVA)
The research group has been actively involved in numerous project committees of the FVA for many years, such as:
Calculation and simulation
Bevel gears
Spur gears
Rolling bearings
Shaft-hub connections
Workbench
---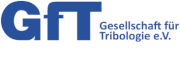 German Society for Tribology (GfT)

The GfT is a communication platform and knowledge transfer point for experts and users on topics relating to tribology. Prof. Dr.-Ing. Stephan Tremmel is a personal member of GfT.

---

Graphical Tool Data Exchange (GTDE)
The GTDE is a competence centre, interest group and service provider in the field of tool data exchange. The research group supports the association with its expertise in the field of data exchange.
---
The chair is a member of NAFEMS, an association dedicated to modeling, simulation, and analysis of primarily engineering systems.
---